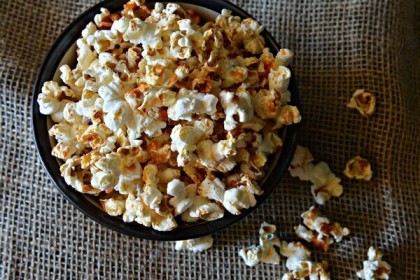 Make your favourite snack flavour right at home with this addictive Ketchup popcorn recipe. This recipe is sure to delight both kids and adults with its delicious and nostalgic flavour.
Ingredients
3 tbsp homemade ketchup
2 tbsp butter
1 tbsp granulated sugar
8 cups plain popcorn
salt , to season
Directions
MIX Home made ketchup with butter and granulated sugar in a small saucepan and set over medium.
WHISK until sugar dissolves. Drizzle over 8 cups popped plain popcorn on a baking sheet.
TOSS until coated. Sprinkle with salt. Bake at 300F, stirring occasionally, until popcorn is dry and crisp, 12 to 15 min.
Lifestyles Advisor is Health And Lifestyle Magazine. Our main Focus on to Ensure Healthy lifestyle for All Human Being.