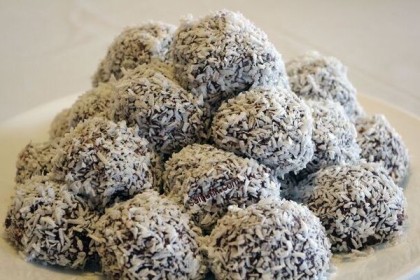 This New found land Snowballs is one of the most popular Canadian dish. This New found land Snowballs, Chocolate fudge, coconut and oats are rolled into delicious little bites, making a perfect kitchen-party treat.
Ingredients
½ cup butter
¾ cup milk
1 ½ cups sugar
1 tsp salt
⅓ cup cocoa powder
1 tsp espresso powder
1 ½ cups rolled oats
1 ½ cups unsweetened desiccated coconut
Directions:
1. In a large pot combine butter, milk and sugar and heat over high. Once mixture begins to foam reduce heat to medium, and continue to cook until a candy thermometer reads 230°F. Remove from heat.
2. Stir in cocoa powder, espresso powder, oats, and half the coconut. Stir to combine.
3. Chill in refrigerator until mixture is firm and cool, about 30 minutes.
4. Once mixture is cool, roll into about 1 1/2-inch balls.
5. Roll balls in remaining coconut. Serve immediately or store in refrigerator.
Lifestyles Advisor is Health And Lifestyle Magazine. Our main Focus on to Ensure Healthy lifestyle for All Human Being.